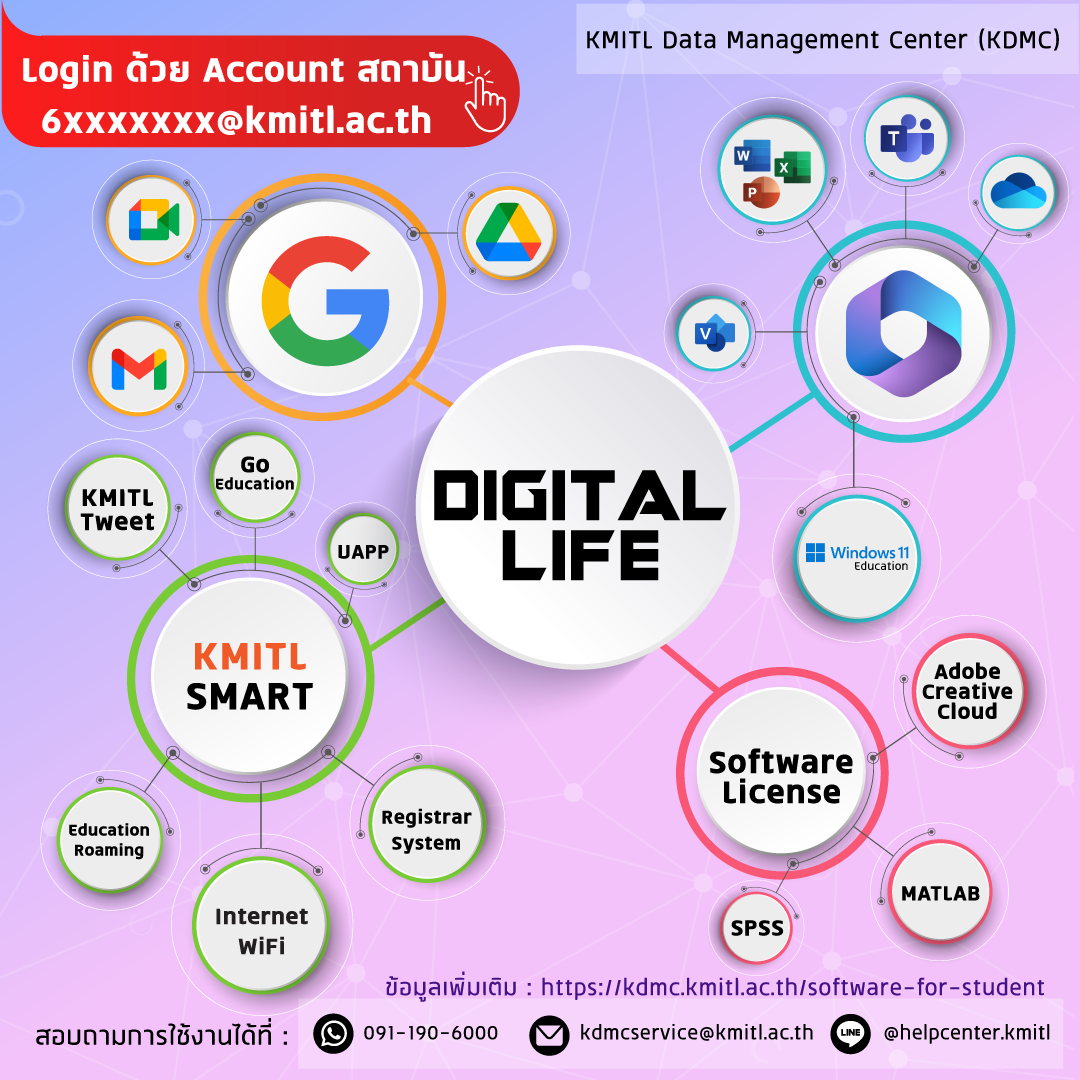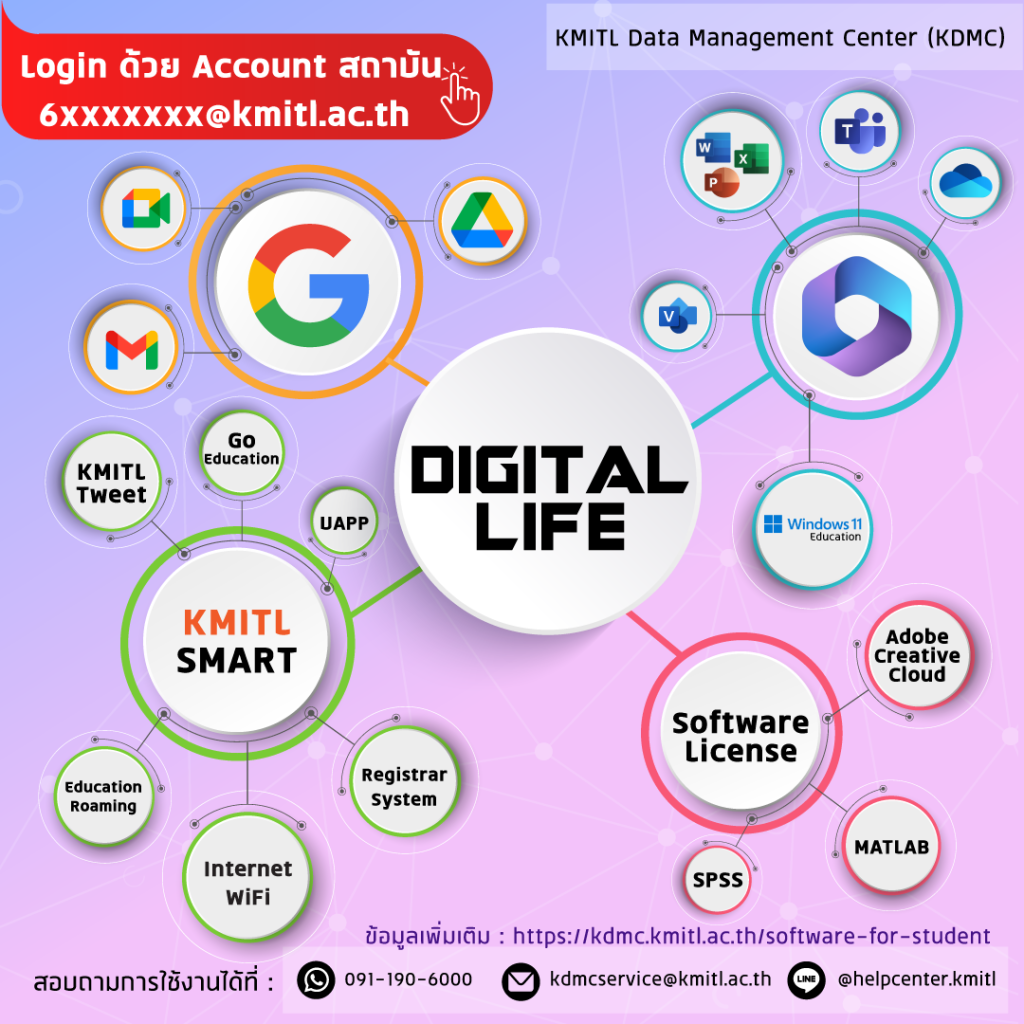 KDMC has prepared several digital services to support new students for the academic year 2566. These services include:
Google Workspace for Education: provides email (Gmail), video conferencing through Google Meet, document creation and editing through Docs, Sheets, Slides, and online storage through Google Drive. Can access at https://mail.google.com/
Microsoft 365: a platform for online work applications such as online classroom through Microsoft Teams, document creation and editing through Word, Excel, Powerpoint, and online storage through Microsoft OneDrive. It also includes programs for creating diagrams and data charts such as Visio, and the latest Windows 11 operating system. Access the office365 suite at Login | Microsoft 365 (office.com)
KMITL SMART: an application that helps students access digital services provided by the institution to make it easier for them to use digital resources. The application includes:
      KMITL Tweet: an application that allows students request equipment or location for fix. Can access at Tweet Link.
      Go Education: an online learning platform that allows students to track their courses, submit assignments,and              download course materials. Can access at KMITL Go Education.
      Uapp: an application that provides information on news or events within the institution. It also provides                      information about class schedules, view dormitory information,book a seminar room and computer(iMac)  of the          Lifelong Learning Center (KLLC)   Available from the App Store and Play Store by searching for an  app called            KMITL UApp.
      Education Roaming: a service that allows students to connect to the internet across institutions by using the                KMITL  Account to access the service.
      Internet Wifi: an on-campus wireless internet service that allows students to connect to K-FIGHT , K-NEXT                    ,KMITL-WIFI, and eduroam networks.
      Registrar System: provides information systems for the registration office that allow students to add or  drop              courses.Can access at Registrar KMITL
Software License: a service that provides access to licensed software to support learning such as SPSS, Adobe Creative Cloud, and MATLAB.
updated on  3  July  2023